ARTIST
EXHIBITION
ARTIST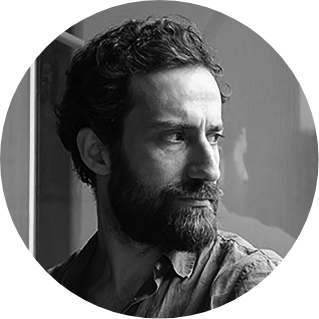 Erdal Inci
Erdal Inci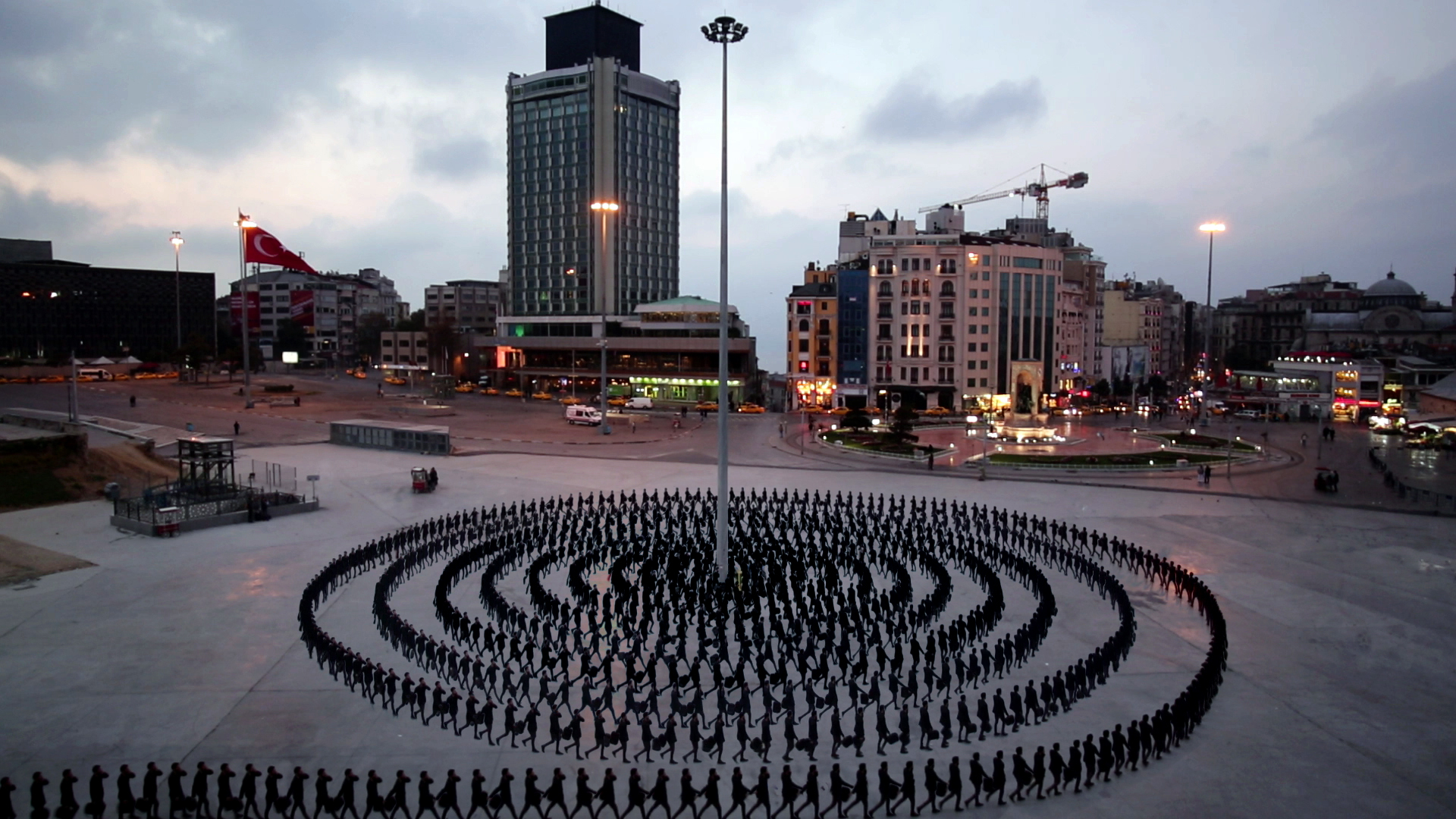 In his artistic activities, Erdal Inci, in general, considers public spaces and collective memory.
He shoots videos of himself performing in public and seeks new ways of choreography. His entire movement pattern becomes evident in his video by superimposing successive performance moments and playing with the timeline. For example, he takes pictures of himself walking and running to obtain rhythmic movements. Later, those single actions turn into movement patterns with the gestalt effect, and the whole design behaves like a living thing. Over time, he began to think about the environment in which he would perform. "Now I'm looking for large public spaces where I can choreograph large-scale solo performances without being limited by human resources or other production costs," he explains. In most of his works, the space itself determines the context. He generally uses cityscapes and public squares to frame the stage.
He says, "I prefer space to be a catalyst for me to imagine a particular choreography, and I also want to separate these places from the chaotic crowds we are accustomed to. So I add some interrupted time to the building visible in the frame and the time frame created by its history in our perception."

Curation: Gerben Schermer
PROFILE
Erdal Inci Erdal Inci

Born in 1983 in Ankara, Turkey, and currently living in Istanbul.
After studying painting at Hacettepe University, he created his work using various media, including photography, photogrammetry, video, and digital art.
His artistic activity aims to appreciate public spaces and collective memories, and in his video series "Clones Project," he filmed himself performing in public and sought new choreography. In addition, he co-founded "Oddviz collective," which creates digital replicas and installations, focusing on 3D scanning of ephemeral street objects and spaces that reflect street culture.
He has participated in numerous exhibitions and festivals, including the Busan Biennale, Times Square Midnight Moment, Milan Film Festival, and Dutch Animation Festival, and five solo exhibitions. Since 2016, he has been focusing on creating 3D documentation, visualizations, and virtual installations with his artist group Oddviz.

© Nazli Erdemirel (TR)

Gerben Schermer Gerben Schermer

He was born in the Netherlands in 1959.
As a curator of contemporary art and animation, he is known for his emphasis on quality and innovation. He currently works in that role at the Countryside Animafest in Cyprus.
From 2019, he has been a co-curator of the international artist-in-residence "Animation & Contemporary Art" and, the same year, held a Chinese contemporary animation installation "LIU Yi Solo Project, Aliens and Immigration Office-Soup Salad Pasta Pizza." Also, in 2019, he jointly planned "International Museum Day" with an animation installation. Since 2020, he has been a programmer of "Countryside Animafest" in Cyprus in charge of the annual selection in the international short film competition.