CONCEPT
Do you know Yanbaru?
Its subtropical forests and
seas where
you can feel life's
breath up close,
foods nurtured in abundant nature, crafts,
culture, such as rituals, what you see,
what you hear,
and what you meet are
all
in your heart.
So, let's awaken the "seeds of creativity"
and deepen the
World Natural Heritage area
"Yanbaru" through the various
arts and
get together.
DIRECTOR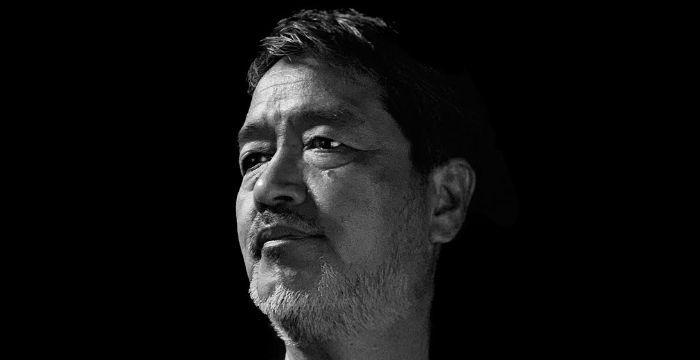 CHOJI NAKAHODO
PROFILE
Born in Ishigaki Island in 1959. Since 2017, he has been the general director of "Yanbaru Art Festival".
He is engaged in free expression activities regardless of genres, including photography, design, video, and calligraphy, with the theme of archaic beauty and color sense of Ryukyu and Okinawa.
His principal works are "Suderu ~ Hara Ryukyu's Metamorphose ~" (Yanbaru Art Festival 2018-2019),
"Suderu Umarekawaru" (Kyoto International Film Festival 2019 Art Division), Island Cat Movie "Nyaha!" (2018), and more.
Documentary film "Us 4 IRIOMOTE-Seiseiruten" on the theme of nature and life on Iriomote Island(now available on YouTube in 2021).
This year, the "Yanbaru Art Festival" that began as the "Hakobune (Ark) to Yanbaru" in the winter of 2017 celebrates its fifth winter.
"Creating art that can only be achieved at present" derives from breathing the primordial power of the unique land of Yanbaru, people with activity in their bloodstream as the key, and their relationship with the region and nature.
We have cherished our mindset, and in July this year, the northern part of Okinawa (Yanbaru) was registered as a UNESCO World Natural Heritage Site along with Amami Oshima, Tokunoshima, and Iriomote Island, and its value was recognized worldwide.
The Yanbaru Forest, home to many endemic and rare species, is a treasure trove of biodiversity.
Various "connections with individuality," such as the unique environment and culture of Yanbaru and the encounters between visitors and its welcoming people, have also nurtured and supported the existence of the "Yanbaru Art Festival."
When you touch the art, you smile, and a small light illuminates your heart. Art is also said to have the power to boost a person's immunity potential.
I hope that the seeds of art that have been sown in the village of longevity and have grown slowly will blossom again this year and will continue to bloom powerfully for a long time among regions and artists.
ABOUT
Organizer

Yanbaru Art Festival Executive Committee

Event term

Dec. 18 (Sat), 2021 – Jan. 16 (Sun), 2022

Admission

General Director

Venue

Ogimi Village Former Shioya Elementary
School (Ogimi Utility Center) /
Okuma Private Beach & Resort /
Hentona Shopping Arcade /
Oriental Hotel Okinawa Resort & Spa /
Kanucha Resort /
Nago City Hall Agu Statue /
Ogimi Village Office Old Government
Building

Business hours

Ogimi Village Former Shioya Elementary
School (Ogimi Utility Center)
Open 11:00 -17:00 / Closed every Tuesday and New Year holidays
Hentona Shopping Arcade
11:00 - 17:00 (closed every Tuesday)