ARTIST
EXHIBITION
ARTIST
Gerco de Ruijter
Gerco de Ruijter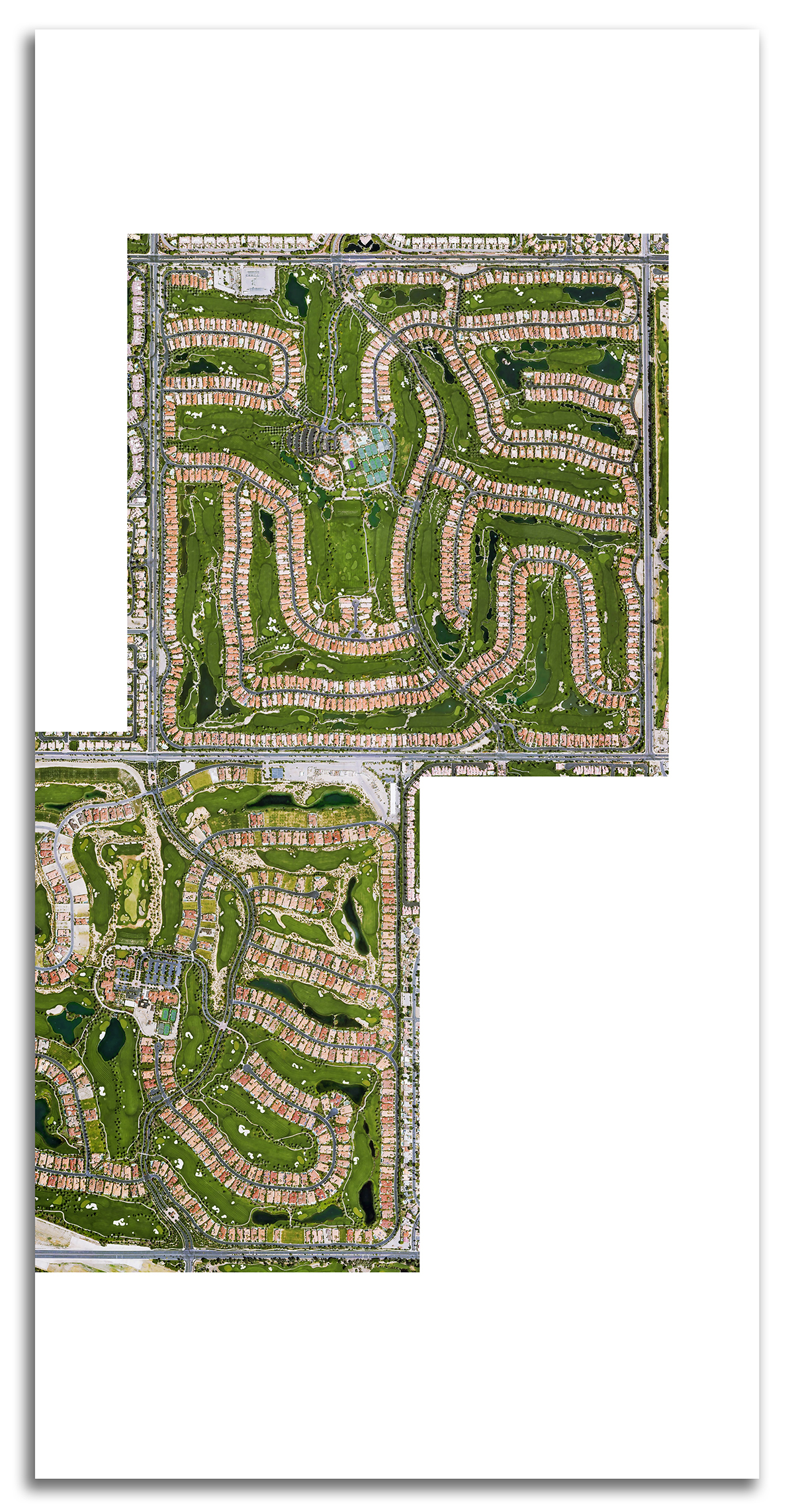 Grid Corrections
At the end of the 18th century, President Jefferson commissioned a surveyor to divide the Midwest and Southwest of the United States into square sections, one mile each, from which the colonists could choose a plot to cultivate. However, the surveyor had a problem. One cannot simply divide the earth into square sections. It is not possible to lay a two-dimensional geometric grid on the round earth. Since the earth is spherical, the fictitious meridians will converge. Therefore, the grid must be modified for fair and democratic parcels. With this grid correction, theory and practice are now aligned every 20 miles. The Jefferson Grid still determines the Midwestern United States road network. But perfectly straight roads also have to be fixed. Looking at Google Earth, it's easy to see that such repeated modifications create attractive intersections, straight, curved, and always devised. Gerco collected thousands of these modifications to make a stop-motion film, "Grid Correction." This film shows in a spectacular way how humans have tried to control the earth. Nature may seem stronger than humans, but at the same time, humans are constantly trying to overcome nature with their infinite ingenuity.

Curation: Gerben Schermer
PROFILE
Gerco de Ruijter Gerco de Ruijter

Born in 1961 in the Netherlands, he is active mainly in photography and cinema and is particularly well-known for his art documentaries.
His work shows a unique style, especially in movies featuring landscapes. In his works, he explores how much an expression of a landscape can be reduced to remain recognizable.
From the late 1980s, he began using kites and balloons to create images far removed from our point of view, and since 2012, he has explored Google Earth as a source. The latter includes movies such as "Crops (2013)" on the center pivot irrigation in the United States, "Playground (2014") about American football fields, and Thomas Jefferson's rectangular grid system, "Grid Corrections (2016)." His project "Dissolve (2017)" featured a familiar rendition of a vertical panorama of a mountain lake's shores from early morning darkness to nightfall. © Koos Breukel (NL)

Gerben Schermer Gerben Schermer

He was born in the Netherlands in 1959.
As a curator of contemporary art and animation, he is known for his emphasis on quality and innovation. He currently works in that role at the Countryside Animafest in Cyprus.
From 2019, he has been a co-curator of the international artist-in-residence "Animation & Contemporary Art" and, the same year, held a Chinese contemporary animation installation "LIU Yi Solo Project, Aliens and Immigration Office-Soup Salad Pasta Pizza." Also, in 2019, he jointly planned "International Museum Day" with an animation installation. Since 2020, he has been a programmer of "Countryside Animafest" in Cyprus in charge of the annual selection in the international short film competition.