ARTIST
EXHIBITION
ARTIST
Isamu Gakiya
Isamu Gakiya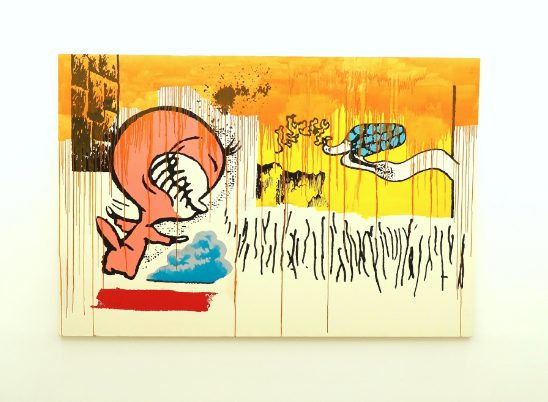 BUG AND GLITCH
Humans have become too smart.
In this world we live, is the only way ahead to destroy everything? The more I think it is, the more confusing it becomes. It's out of control because of serious glitches and obstacles.
Where did the god of salvation go? No, I believe that there is no god of salvation in the first place. However, I think there is a god who is raging. I got angry. Isn't the god physically angry? I was troubled.
When this happens, each individual has no choice but to set a god within himself, accept the present, and improve his mind. Even in this world without god, love must exist somewhere in the margins.
PROFILE
Isamu Gakiya Isamu Gakiya

Besides working as an illustrator, Gakiya continues actively as an artist, participating in exhibitions and art festivals at museums.
Born and raised in Okinawa, he uses various media, such as drawings, collages, and paintings to create his work. He gets his inspiration from the tracts of American culture in Okinawa. The images he creates make you feel the world view of postwar American horror and science fiction movies, American comics. He spins mature images mixing various times and places, which reflects the image of us living in the modern society with a vast amount of information and countless values.