ARTIST
EXHIBITION
ARTIST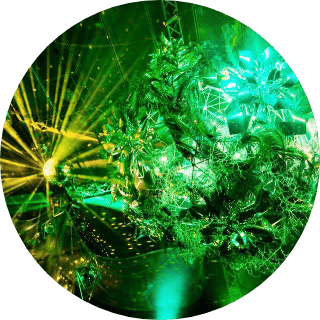 MIRRORBOWLER×
Jungle Studio
MIRRORBOWLER×Jungle Studio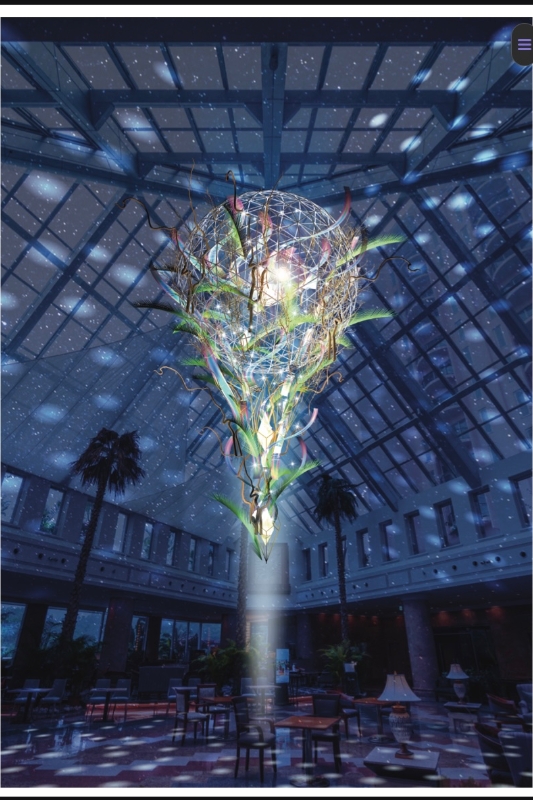 FANTASTIC PLASTIC & NATURE
Living in 2021, we make things using various materials invented by humankind.
If I were born in the Jomon period, I would be making things using only natural materials.
Plastics are an essential substance that supports modern civilization, including masks, now indispensable items, diapers, mobile phones, cars, and aircraft.
However, the plastics that once became the synonym for "richness" suddenly started to be recognized as "evil," something hindering the "realization of a sustainable society" in modern times.
Plastic has melted into our life as part of beautiful work. Should we return to a world without plastics?
Some technologies are re-evaluated and in the limelight as society matures. However, to interact wisely and coexist with plastics, we must use our intellect from a broad perspective and make choices.
Isn't "coexistence" necessary in the future world?
The more information from around the world intersects on the Internet, the wider the world where values such as "positive" and "evil" are polarized.
The real world has more gradation and diverse values. A world that can be seen by illuminating the coexistence of artifacts and non-artifacts.
PROFILE
MIRRORBOWLER

MIRRORBOWLER, an art group that creates spatial works of light and reflection, started activities in 2000.
The group members are artists from various fields like graphic designers, photographers, fine artists, and lighting engineers. Their works created using many mirror balls create a mysterious and fantastic space that emits innumerable reflections and light. The members explain, "We cherish Japanese culture and nature and value the inspiration we can obtain from it. We aim to create works that reach the hearts of people of all ages, regardless of race, language, or religion."

Jungle Studio

Based in the northern part of Okinawa, this collective uses mostly trees produced in the prefecture for their expression and production work.

They see no restrictions on ways of expression, whether it's commercial space, stage decoration, furniture production, or anything else, from work for clients to art. Using materials they can obtain in Yanbaru, they say that "the tip of the hand that creates things creates a new world of wisdom."