ARTIST
EXHIBITION
ARTIST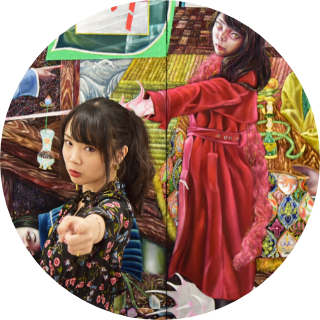 Natsuko Tanihara
Natsuko Tanihara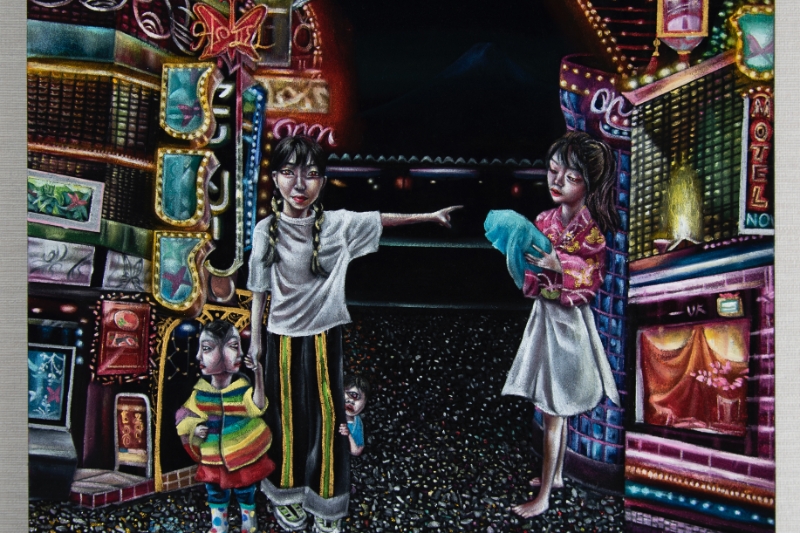 ニライカナイより遠く暗い場所
I have traditionally regarded the world in which we live as a "gloomy world" full of suffering, where human conflicts and natural disasters are constantly occurring.
On top of that, I connect with myths, folk tales, and the dark side of modern society from my image as a starting point, create a story for each work, and build a world based on it in the painting.
I will exhibit new artwork created based on a new story born from visiting Okinawa and related old works in this exhibition. In the classroom, the exhibition venue, I compose new and old pieces that reflect the landscape that I have researched in advance, with the aim of "creating a different world with paintings," creating a darker place farther than "Niraikanai."
PROFILE
Natsuko Tanihara Natsuko Tanihara

Born in 1989 in Saitama Prefecture and graduated in 2015 in Oil Painting from the Graduate School of Fine Arts, Kyoto City University of Arts. She completed the doctoral (second half) course at the Graduate School of Fine Arts, Kyoto City University of Arts (painting) in 2021.
Her other accomplishments include:
2015 the 7th Koji Kinutani Award,
2015 Kyoto Exhibition Kyoto City Museum Award,
2016 VOCA Encouragement Award,
2018 Kyoto City New Artist Award,
2021 39th Kyoto Prefectural Cultural Award Encouragement Award, Umehara Award (Kyoto City) and the University of Arts).
She draws "beauty mixing negative memories and human darkness," using black and red velvet to enhance her oil paintings in addition to acrylic, glitter, sequins, metal powder, and more.
She has won the Goshima Memorial Culture Award New Face Award in 2017, and stayed in Paris, France, for one year from the fall of 2017 to the fall of 2018 with the support of the former Goshima Memorial Culture Foundation.
Since 2021, she has participated in the Artist in Residence of the National Institute of Japanese Literature "Naijer Art Creation Lab." Her main solo exhibition was in 2021 at the Ueno Royal Museum Gallery of the Ueno Royal Museum.
2019 she participated in "Matsurowanumono" MEM (Tokyo) and many domestic group exhibitions.