ARTIST
EXHIBITION
ARTIST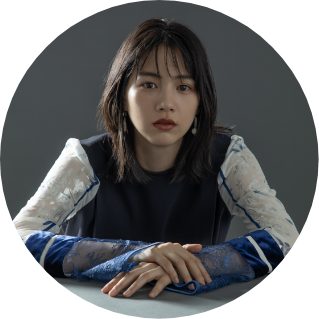 non
non
Butterfly and Banyan Tree
The Yanbaru Art Festival resonates with the power of nature, giving off a unique charm.
On my first visit, the nature of Yanbaru healed me, and the dynamics of the art were also impressive.
I'm thrilled to be able to create and participate in this art festival.
In 2021, I used ribbons as a motif to draw pictures and make movies.
The power of the ribbon swells when it hits a firm object.
I was excited to see what kind of work it would be if Yanbaru's nature and ribbon were combined?
A horde of butterflies flutters around the banyan tree.
The astonishing power of nature is expressed with ribbons.

Ribbon sponsorship: Tokyo Ribbon
PROFILE
non non

Actress, creative artist
Born in Hyogo prefecture in 1993, she played the voice of her main character, Tin, in her highly acclaimed 2016 movie "In This Corner of the World" that won the 38th Yokohama Film Festival "Judge's Special Award."
She appeared in 2020 movies "Stardust Over The Town" and "The 12 Day Tale of the Monster Who Died in 8 Days." In 2017, she launched a new record label "KAIWA (RE) CORD" to promote herself.
She has released singles "I want to be a superhero" and "RUN !!!" and the album "Superheroes." Since May 2020, she has been busy engaged in an online live concert "'Non Live at Her House." She is also an active creative artist, and in 2018 she held her first exhibition "'Non' Solo Exhibition – Girl Bares Her Fangs – ." In 2020 she was selected as the first SDGs (Sustainable Development Goals) Person by the Japan SDGs Action Promotion Council. She creates characters to increase awareness of the SDGs. She is scheduled to release her own screenplay "Ribbon" in 2022, which she also dir4ects and stars.