ARTIST
EXHIBITION
ARTIST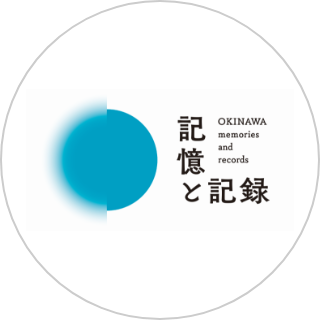 OKINAWA memories and records
OKINAWA memory's and records
Okinawa has unique cultural arts its people have cultivated through its complex history, and they continue to fascinate all over Japan even today.
This exhibition project shows the middle point of a total approach to creating a "Catalog of Okinawa's Entertainment Culture, 2022 edition" with "Memory and Record" as the key.
In 2022, it will be 50 years since Okinawa's return to Japan.
The exhibition of analog records presents a valuable account of Okinawan music's unique evolution along with the history of Okinawa, while the collection of Okinawa's only monthly photo magazine, "Okinawa Graph," records the history of postwar Okinawa.
We respect the artists of various genres who have colored the scene for 50 years. And we aim to become a project that will connect that memory to the next 50 years.
PROFILE
Naoki Tachikawa

Born in 1949, he played in bands in the 1960s and became a producer/music critic in the early 70s. For a long time, he has been involved in exchanges with media on themes of music, movies, arts, and performing arts. He is also a very highly regarded producer and director. His fields range from rock, jazz, and film music to art, performing arts, and urban development. He has been involved with many artists at home and abroad and is considered a leader in the "media mix." He has also gained popularity as a film critic and essayist writing from his own perspective and has written many books. For example, "Legend of the Mysterious Beatles" "Pink Floyd / One of These Days Storm," "Prophecy of Shangri-La" (co-authored with Hiroshi Morinaga), "TOKYO 1969," "The Liner Notes," "Rhapsody in John W. Lennon," "I Stand Alone" etc.

Kotaro Sugiyama

President of Light Publicity Co., Ltd.
Born in Tokyo, he joined Dentsu after graduating from the Faculty of Economics at Rikkyo University.
Active as a creative director, he has since 1999 contributed to instituting interactive advertising as the leader in the digital domain.
After working as a director and managing executive officer at Dentsu, he moved to Light Publicity in April 2012.
He has been in his current position since April 2015. In 2017 he joined the Keizai Doyukai. In addition, he is an international judge at the Cannes Lions International Advertising Awards and a visiting professor at Osaka University of Arts.
● Main works
Shogakukan "Pika Pika first grader", Seven-Eleven "Seven-Eleven good mood", Suntory Royal "Rambo", AC Japan "WATER MAN" and many domestic and international awards.
● 2018, 7th Creators Hall of Fame

Kenichiro Koyama

Born August 12, 1986, in Toyonaka City, Osaka Prefecture, he joined ZARA Japan at the age of 20. He specializes in display design backed by numbers. Two years later, he became West Japan VMD Area Manager unusually young.
After that, he changed from the apparel industry to construction for about six years while he self-studied architectural design and finally started his own business.
As a space designer, he handles 300 design jobs a year and is a creative producer involved in dozens of startups and brand strategies.
In 2017, after marrying a lady from Kunigami Village, the northernmost part of Okinawa Prefecture, he embarked on a project to revitalize a closed hotel that had been in business for over 40 years and established ARCHITECTS & BOTANICAL Co., Ltd. in 2018. In 2019, they opened a new landmark YANBARU HOSTEL, in Kunigami Village.
In 2020, he established Kenichiro Koyama Creative Produce Office, and since then, he has been a brand manager for more than ten companies, both in and outside of Okinawa. In addition, he worked on OKINAWA SUITS, which was reborn as a high-fashion costume that uses discarded Kariyushi wear. While running his hospitality business, he also works as a brand manager, space designer, and fashion designer. The company's New York Office will open In December 2021, starting his global creative challenge.