ARTIST
EXHIBITION
ARTIST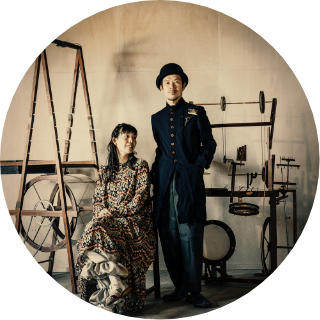 usaginingen
usaginingen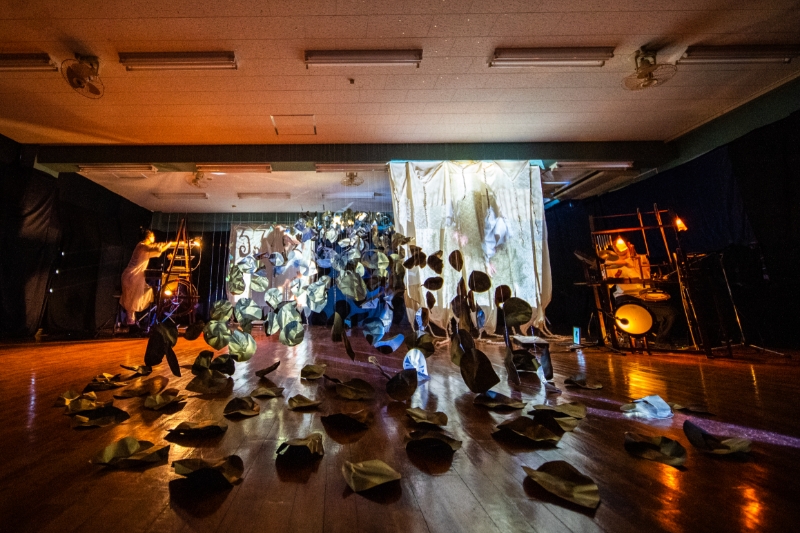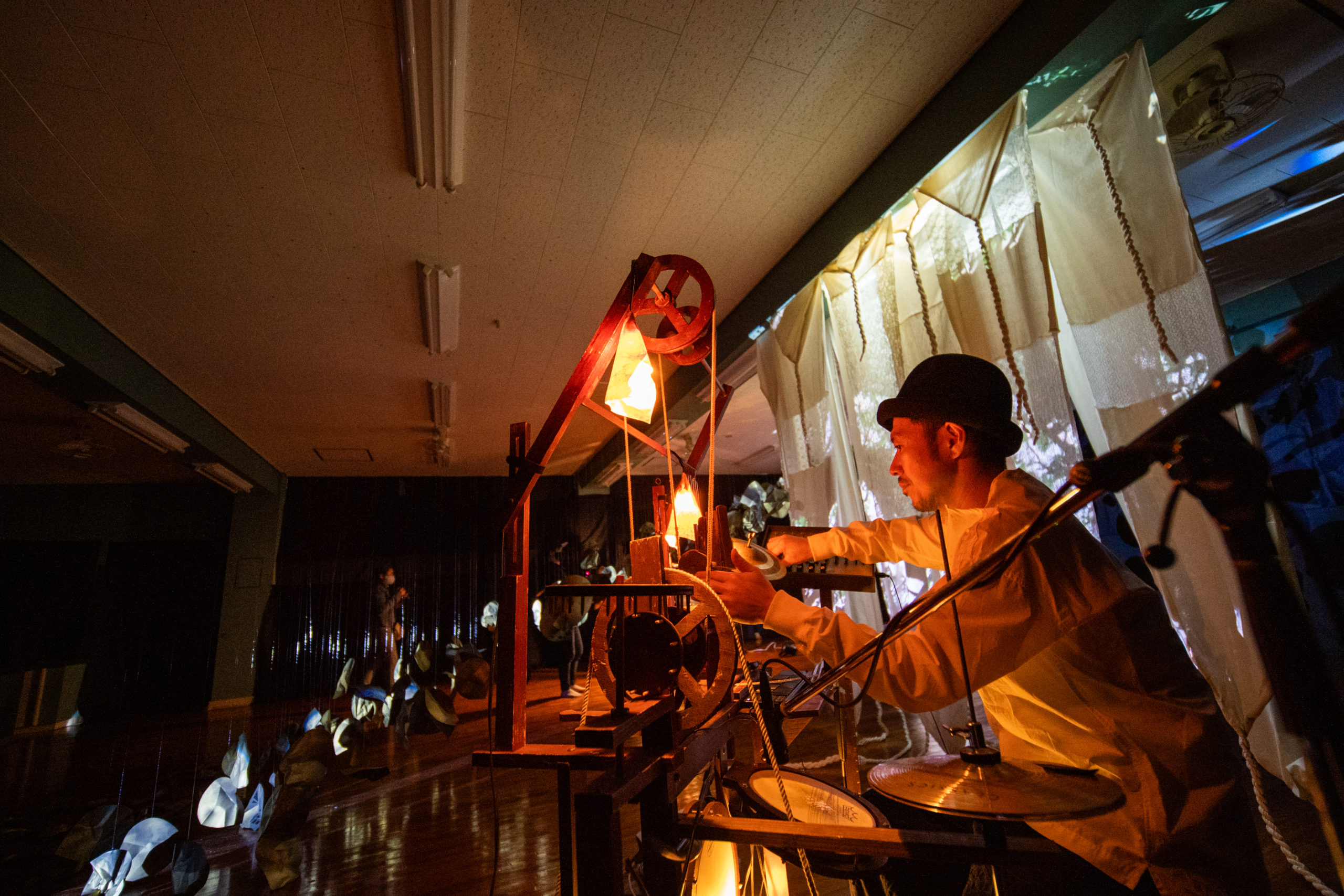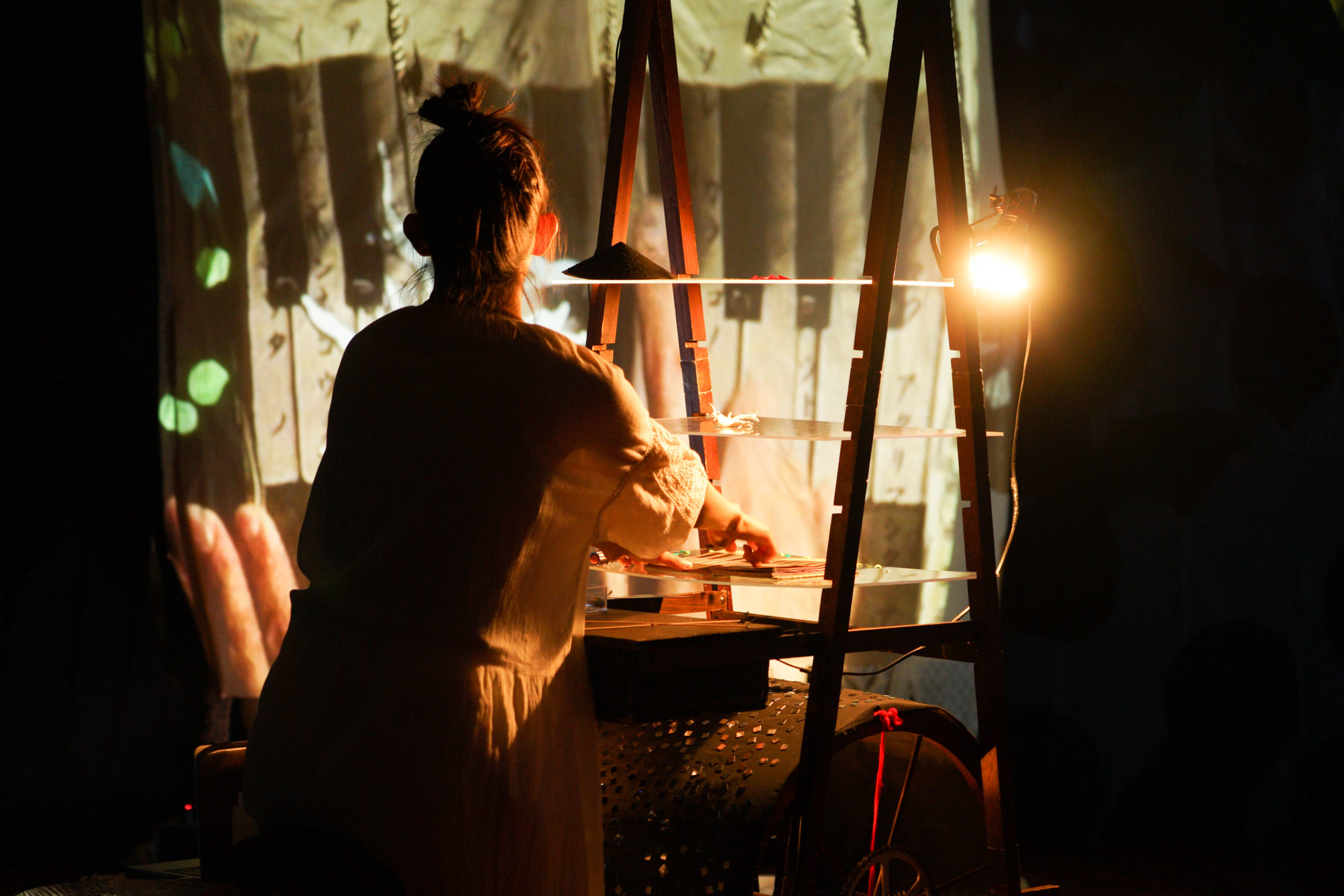 沖縄の子供たちと紡ぐ物語
At the last year's "Yanbaru Art Festival," I presented the work "Kiseki no Deigo (Deigo's Miracle)," produced by soliciting stories with the subject of "Okinawa" from local children, and "The Beat of the Soul of Tonbi," a performance based on the history of illegal dumping of industrial waste during the high-growth era in Toyoshima, a remote island in the Seto Inland Sea, commonly known as the Toyoshima incident.
In addition, I will summarize what I felt about the live performances during the nationwide trek to Yambaru. This final point concludes the national tour (Hokkaido-Okinawa) that has been in the process since September 2021.
PROFILE
usaginingen

A performance duo "usaginingen" (rabbit human) utilizing a self-made video machine and musical instrument started activities in 2011 in Berlin, Germany.
In 2016, the pair moved to Teshima, a remote island in the Seto Inland Sea, and opened a theater.
Their performance that combines analog and digital elements in a unique way has been highly acclaimed in both countries.
In 2014, the duo received several awards, including the Grand Prix in the live cinema category at the Reykjavik Visual-Music Festival (Iceland).
In 2021, the duo appeared in Apple Japan's advertising campaign "From the Other Side of Mac." So far, the duo has performed in 23 countries in Europe, Russia, North America, and China.
In addition, they are active in a wide array of art, music, and film festivals and educational institutions. In recent years, based on Toyoshima where the theater is located, the duo has been involved in various activities like training camps on the island and social activities by creating parks, workshops, and online distribution.