EVENT
HALOINA order reception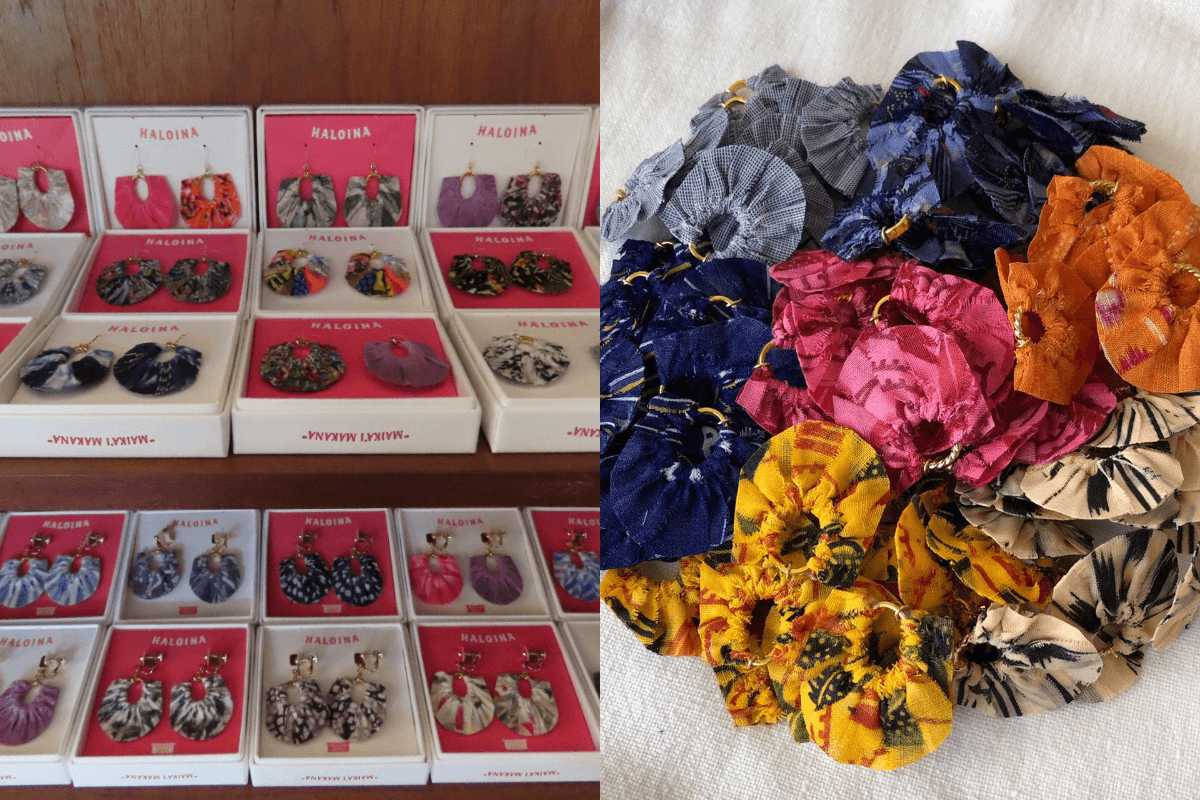 We make unique pierced earrings from your favorite memorable cloth.
Please, bring a piece of fabric about 15 x 15 cm.
If you'd like earrings that are different on the left and right, prepare two fabric types.
We will take the cloth and mail the earrings to your home address after they're ready.
If you are in Okinawa or not in a hurry, you can bring your cloth to the Port River Market.
<About HALOINA>
Select shop "PORTRIVER MARKET" is in a former foreigners' housing area in Minatogawa, Urasoe City, Okinawa Prefecture.
Established in 2014 as an original accessory brand.
Our trademark product is peacock-shaped pierce earrings made of various fabrics from around the world that look like a peacock spreading its wings.
Asako Kanahara, an accessory writer, is in charge of the production. As our brand name sounds Hawaiian, we have items with a tropical flavor that will make you feel better.
Date: 2021.12.30 (Thursday) 11:00-16:00 Time required: About 10 minutes (*No reservation necessary)
Venue: Ogimi Village, former Shioya Elementary School (Craft Section 1F)
Cost: 4,000 yen including tax (*Separate shipping letter pack ¥370)
Note: Please note that some types of fabric cannot be used.